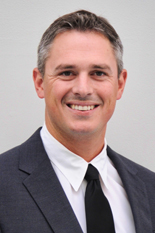 Head Coach
Shawn Stiffler
Ever since his grandfather, former big leaguer, Tom Qualters took him to games as a child, Shawn Stiffler has had a knack for eying up talent on the baseball diamond.
In December 2012, Stiffler was named the sixth head coach of the VCU Baseball program. Prior to his promotion, he spent six seasons as the Rams' pitching coach and recruiting coordinator.
During his 11 seasons as an assistant, Stiffler, has coached 29 MLB draft picks, 15 of which he personally recruited, 13 of those 15 were pitchers. He has coached nine All-Americans, two conference player of the year award winners, 44 All-CAA honorees and one Johnny Bench finalist (awarded to the best catcher in all of college baseball).
Stiffler's success as a recruiter has been a constant throughout his coaching career. In 2009 he signed a top-40 class for the Rams, ranked by Collegiate Baseball.
His impact at VCU was immediate, helping the Rams to the 2007 CAA title and 37 wins in just his first season. His mentor-ship of junior transfer Luke Pisker transformed into one of the most dominant seasons ever by a Black & Gold hurler with nine wins and 11 saves under his guidance. Pisker was later taken in the 17th round of the MLB Draft by the Washington Nationals. Three years later, Stiffler helped VCU claim its fifth CAA tournament title in 2010.
Since his arrival in Richmond, nine Rams hurlers have inked professional contracts. Pisker joined Mick Mattaliano (Baltimore Orioles), John Leonard (Kansas City Royals), Cody Eppley (Texas Rangers), Joe Van Meter (Texas Rangers) Robbie Andrews (Arizona Diamondbacks), Blake Hauser (Seattle Mairners), Kyle Haynes (Pittsburgh Pirates), and Kyle Pelchy (Tampa Bay Rays).
Stiffler was promoted to associate head coach prior to the 2012 season. During the 2012 season, Stiffler spent the second half of the season as interim head coach. He helped lead the Rams back to the CAA Tournament compiling a 16-9 record during that stretch.
His success started way before his arrival at VCU, spending five years as an assistant at his alma mater, George Mason. While with the Patriots, he saw the team ERA get lower each season and in 2005 oversaw the third-lowest ERA in school history at 4.03.
Stiffler earned a B.A. degree in communications from George Mason in December, 2001, after a four-year career as a pitcher for the Patriots. He is a 1997 graduate of Somerset High School, where he earned honorable mention All-America honors from USA Today and was drafted by the Minnesota Twins in the 53rd round. He was also an outstanding basketball player at Somerset.
He currently resides in Richmond with his wife, Jenn, and their son Wade.